Ithaca College Product Placement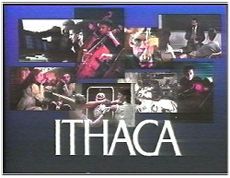 This is going to be a pessimistic post. If you do not wish to continue reading, direct your mouse to the red "X" in the right hand corner of your screen.
Ok, so now that I have weeded out those who aren't up for pessimism, I feel I need to address product placement at Ithaca College. Though we are an educational institution, the college still must promote and advertise itself like any other product. This is simply the way in which students are attracted. Yes, the school has some "bragging rights," but incoming students don't always know what they are getting themselves into.
To begin with, the alumni are always celebrated. After all, the
CEO from Disney
is an IC grad! You walk through the halls of IC and you see the plaques. You see the Ithacan hanging on the walls. During tours, the guides repeat the same things about how hands-on the school is. The schools ad is always a full-color page in all of the college pamphlets.
I spent an entire half hour in a room with journalism students today, who complained about their high expectations and low academic results. I believe many colleges are guilty of product placement, or even puffery in their accomplishments. Not every student who graduates from a college with a good reputation is guaranteed success. It takes initiatives to get internships or work on college publications.
I do not think this is a bad school! However, I do think that this is something all colleges are guilty of. Ithaca College in ranked
number 7
in the best colleges in the northeast. I just feel that colleges need to take it down a notch when puffing up the school.